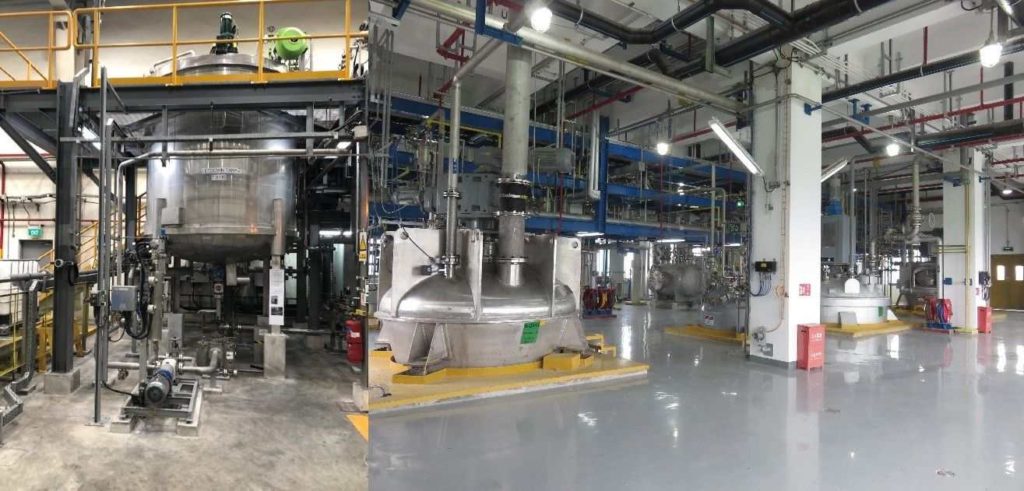 For production of a wide range of agro-chemicals and pesticides,  United Chemicals has set production units at  Vidisha  located in the centre of India in the state of Madhya Pradesh. This state-of-the-art production facility offers an integrated environment to ensure optimum performance levels and facilitate production of high quality liquid, granule and powder formulations.
The plants have 2 fully automated granule sections, 2 automatic lines of WDP's, 2 fully automatic and 3 semi automatic liquid lines, 7 chemical resistant reactors for insecticides, herbicides etc, A well laid out QA plan for all products, effectively practiced stage QC checks, rigorous testing and inspection constitute inherent features of day-to-day working.
To cater to the need of strict quality control, United Chemicals has established a state of the art Laboratory Facility with an R&D Centre.
Though immense efforts have been made, we have far to go. At United Chemicals R&D, we approach each challenge armed with our knowledge of Agri-science & motivated by our commitment to increase crop yield per acre of land.
We have taken big steps towards capitalizing on the revolution in crop protection, which is an integral part of holistic crop management.
United Chemicals R&D Centre has augmented its infrastructure with sophisticated instruments like HPLC, GLC, AAS, UV and Infrared Spectrophotometer that are used for standardization of manufacturing processes.
The company is coming up with another  manufacturing facility exclusively for exports of Formulations and Technical in the name of Samradhi Cropscience Pvt Ltd. in the  Indian state of Uttar Pradesh. This unit will produce exclusively for exports under the leadership and guidance of the  technology driven team with sincere focus of best customer services.